Chuck Furno will be remembered for a distinguished and successful career in the Vancouver School District. His football career put him in Honolulu, Hawaii on Pearl Harbor Day, 1941. He spent 20 years of coaching and teaching at Fort Vancouver High School and a decade as superintendant of Physical Education, Health, and Athletics for the Vancouver School District.

Coach Furno is a Vancouver native who graduated from the old Vancouver High School in 1940 and went to Willamette University. He was a halfback on the WU team that played at the University of Hawaii on December 6, 1941. On the morning of December 7, 1941 he and his teammates planned to swim in the surf when Japanese planes attacked Pearl Harbor, Hawaii, launching the United States into World War II.

Furno dropped out of college to enlist in the U.S. Army Air Corps and saw action as a pilot in the Pacific Theater, then returned to Willamette Unversity after the war to earn his degree in education. He continued in the miltary with the U.S. Army Reserves in Vancouver and rose to the rank of Lt. Colonel.

In 1948, Furno was hired as a teacher and assistant football coach at VHS and in 1954 was named head football coach. The school was located at what is today Main Street and West Fourth Plain Blvd (then West 26th St) and was renamed Fort Vancouver High School when the district's second high school, Hudson Bay, opened.

Furno stayed at FVHS coaching and teaching history and physical education. He coached the 1958 Trapper football team that went undefeated for the entire season. Coach Furno was inducted into the National High School Football Coaches Hall of Fame in 2004.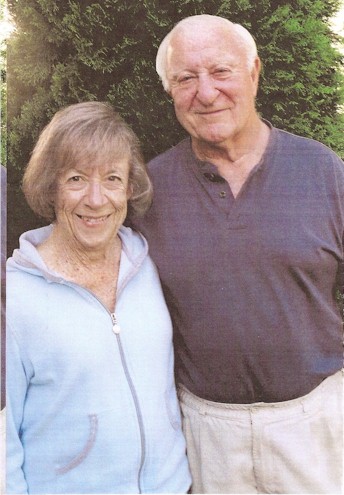 Coach Furno and his wife in 2006